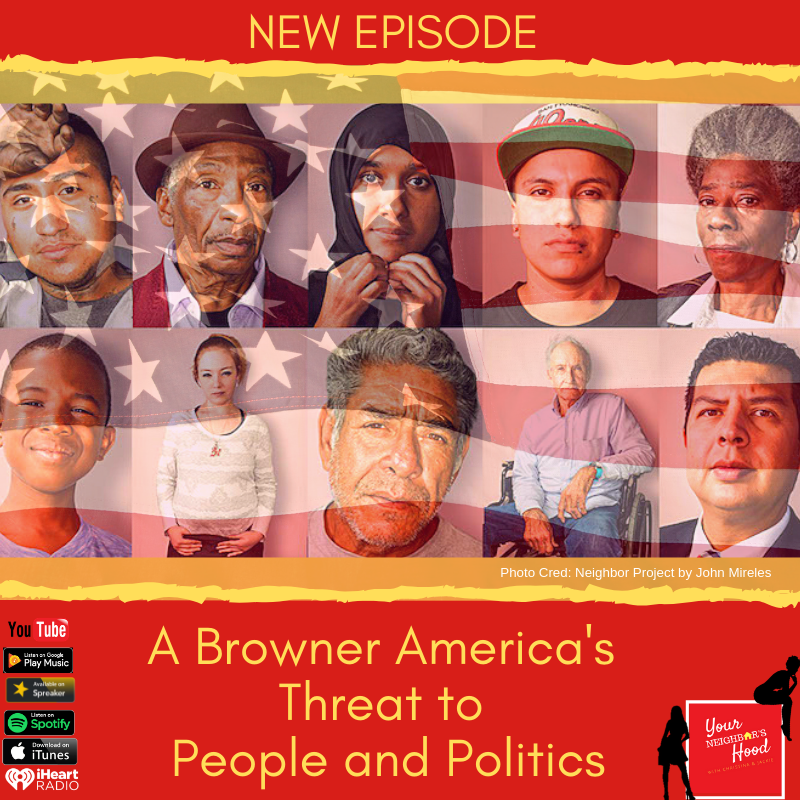 The non-Hispanic white population is, solely, expected to fall, dropping from 199 million in 2020 to 179 million in 2060. European American voters are under the impression that they are losing a historical grip on power and are responding to a real personal crisis. In this episode, we talk about the browning of American and our personal feelings about it and its relationship to politics.
Navigate in Pod:
What's Good in the Hood- 00:43
Browning conversation-10:45 
From the Pod: 
White threat in a browning America: How demographic change is fracturing our politics.
By Ezra Klein @ezraklein
https://www.vox.com/policy-and-politics/2018/7/30/17505406/trump-obama-race-politics-immigration